Gary Pedersen
"Janet is a true professional. She has the ability to solve those tough issues in a way that everybody wins. She always conducts herself in a way that sets people at ease and is honest and objective and presents the facts in a believable way. The attributes section above only lets you select 3 options. I tried to check all of them."
Service Category: Real Estate Agent
Year first hired: 2012 (hired more than once)
Top Qualities: Great Results, Expert, High Integrity
Nicholas Swiatkowski & Bryan Welch
5 star! We absolutely loved working with Janet!!! We purchased two properties through her and each time she went above and beyond to ensure it was a smooth and hassle-free process. She knew the markets and was able to get us a great price each time. She was there every step of the way and guided us through the process. Her wealth of real estate knowledge and delightful personality make her a great person to work with and we are looking forward to working with her again in the future. We highly recommend Janet for all of your real estate needs!

Krista McManus
"This was my first experience purchasing a house and Janet Armitage was very patient with all my questions and helping me through the process. She was very quick to respond to my texts, emails and calls. She helped me with a lot of the unknowns of the process and even after the deal was done was still available to help with questions. Janet was very friendly and professional and seemed very knowledgeable about the industry and the north Tacoma area. Janet did a lot of correspondence with the sellers agent and seemed very persistent to get the information I needed."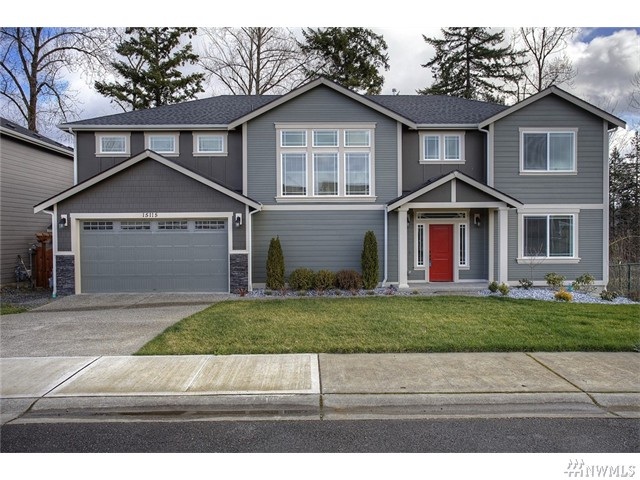 Bryan Johnson
"Janet is an awesome agent. We worked together from beginning to end to find the best way to proceed in the sale of my house. Hardly any work on my end, Janet took care of it all. I was stoked to see so many interested buyers within the first week of the house being shown, and accepted a full price offer from those looks. Janet, was an integral part of marketing, negotiations, and final closing of the house. I would recommend her to anyone looking for a professional, motivated and driven agent who knows the market extremely well.

Thanks Janet!"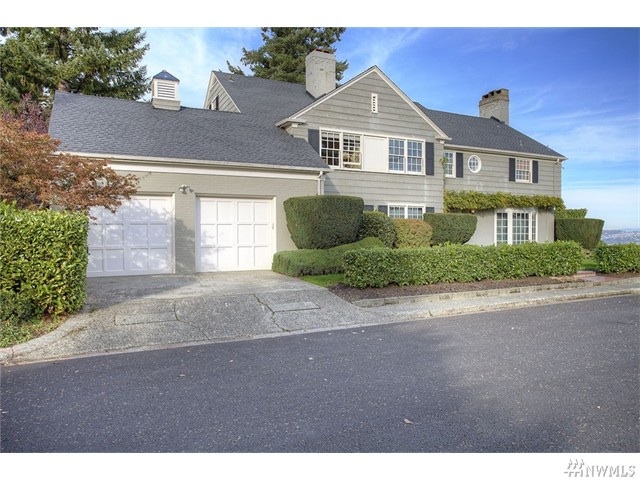 Ken & Laurie Berger
During the process of selling our home, Janet was available to us 24/7 whenever we had questions, big or small. She was a great liaison with other agents and hosted a very successful open house. Janet had good advice and insights into our specific situation. When it came time to sign, she made it very easy for us to do so electronically from our new location. Janet has an upbeat and positive attitude, encouraging us through a long and challenging process. We appreciate her and think of her not only as our agent, but as a friend.
Woody Phillips
"With out Janet Armitage this sale would not have closed. With her experience she was able to pull all of her resources together to bring this sale to closing. I would recommend Janet above all others in our area and will use her for all future sales. She is one of the finest this state has to offer."

Alex & Shenyi Levin
We loved working with Janet! Whether it was a house she had found, or one we had identified and wanted to see, she always provided valuable insight. She was an "amazing closer" and we got through the offer/counter offer process with a price better than we had ever expected. Janet truly wanted us to find the house we wanted and not just close a sale. We really appreciated that. We would work with her again in a second and plan to in the future!
Rick Donohue & Alyssa Chavez
If I had to buy a house all over again, I would choose Janet as my realtor. No question. She was above and beyond the whole way through. So awesome to have someone that knows her stuff, is aggressive in getting you what you want and knows every important person in the city. She was there for us every step of the way. Thanks Janet!!

Shannon & Sean Calder
Janet is professional and fun! She brings much experience to her craft and makes the stressful home buying/selling experience bearable with her attentativeness, avalibility and attention to detail. She is very personable and has a calming effect to an anxious homebuyer, and she naturally gives one the confidence to handle concerns. She's the BEST and we will choose no one else when we move back to the Tacoma area!
Sean & Shannon Calder
Janet was profesional and very personable. Whenever issues arose (and there were many, as we purchased a new custom construction home),Janet stepped forward to negotiate on our behalf and the outcome ended to our benefit. She was available whenever we needed her by phone, email and text and was very prompt about finding answers and solving problems. Her persisitence and knowledge was very helpful to inexperienced buyers, like ourselves, and working with her was truly a pleasure!
Rick MaCcornack
"JANET ARMITAGE IS THE BEST REALTOR WE'VE USED IN OVER 30 YEARS OF BUYING & SELLING REAL ESTATE" RICK MACCORNACK"
Barb Carrier
"JANET HELPED CO-ORDINATE THE SALE OF MY HOME & THE PURCHASE OF ANOTHER. I HIGHLY RECOMMEND HER IF YOU WANT ACTION & EFFICIENCY!" BARB CARRIER"
Bill & Becky Metcalf
"YOU WERE FABULOUS WITH THE SALE OF OUR HOUSE, YOU MADE IT SO EASY & WE CAN'T THANK YOU ENOUGH!" BILL & BECKY METCALF**
Jill & Jason Coke
"JANET WAS SUPERB! SHE IS SO KNOWLEDGEABLE, HELPFUL & PATIENT! IT WAS SO MUCH FUN WORKING WITH HER. JILL COKE"